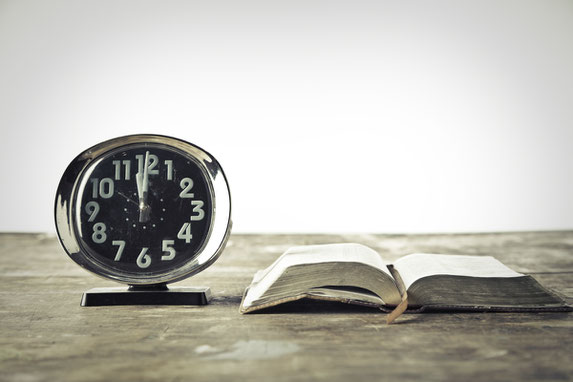 Are you having a busy week?
I am.
Every time I tell someone I'm busy (and I don't mean just this week), they nod in agreement or affirm that they're busy, too. The whole world is busy. And the whole world has been busy for a long, long time.
Busy can be good. It means we're experiencing life, accomplishing things, not being couch potatoes. But you want to know the truth? I'm tired of being busy. And not all my busy is really necessary. Did I need to read eighteen different articles I saw shared on Facebook? Did I need to be on Facebook at all?
I was convicted today about my tendency to constantly "fill the time." Of course, I'm just trying to be productive. You know, like Martha. And when I get tired from all that productivity, I just need to fill the time with mindless activity and noise.
But maybe Jesus would say to me, "Melissa, Melissa, you're distracted by many things. There's really only one thing that matters. It's your relationship with Me."
Jesus entered a village. And a woman named Martha welcomed him into her house. And she had a sister called Mary, who sat at the Lord's feet and listened to his teaching. But Martha was distracted with much serving. And she went up to him and said, "Lord, do you not care that my sister has left me to serve alone? Tell her then to help me." But the Lord answered her, "Martha, Martha, you are anxious and troubled about many things, but one thing is necessary. Mary has chosen the good portion, which will not be taken away from her. (Luke 10:38-42, ESV)
Maybe busy isn't good. Maybe we need to be still.
I have two teenage friends who floored me this weekend when they told me they had "gotten off social media." Now, mind you, these are 16 and 17 year old girls. Very social girls. Then they said, "We decided to take the time we were spending on social media and read our Bibles instead."
I should have seen it coming. God has been working in these young ladies' lives. And guess what? They just freed up a lot of time for Him to work even more. I can't wait to see what He is going to do in them.
So what is God doing in you?
Are you drowning it out with busyness?
Is there something you could cut out of your life to make more room for Him?
He's worth it.
---
If God is calling you to make a change in order to spend more time with Him, would you commit to it publicly by leaving a comment below?
I would love for you to share this if it will not lead to unnecessary time on the Internet. If it's just more busyness, please go spend some time with Jesus instead.
---
---
Sign up to have my free weekly devotions
delivered to your inbox.
---