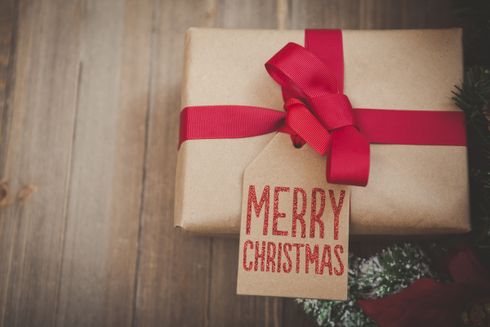 My littlest guy loves to prop purple sunglasses on his head. When I tell him he looks like a cool dude, he furrows his brow and vehemently protests: "I NOT COOL DUDE!" He then proceeds to tell me his name.
He doesn't understand why his siblings fall over laughing. He's not some generic cool dude. He knows his name, and he wants us to call him by it.
Names are important in the Bible, too.
"In the sixth month, the angel Gabriel was sent from God to a city of Galilee named Nazareth, to a virgin betrothed to a man whose name was Joseph, of the house of David. And the virgin's name was Mary." (Luke 1:26-27, ESV, emphasis added)
Luke uses the word name three times in two verses. He uses it six more times in the rest of the chapter.
Most likely, this is part of his "orderly account" (Luke 1:3). Luke is an historian, and he provides historical details like names and relationships to prove the accuracy of what he is writing.
But Luke, inspired by the Holy Spirit, is also proving something else. He's showing us that God cares about names. God does not deal in vague hypotheticals but in intimate realities.
God doesn't "take away reproach." He takes away the reproach of a childless woman named Elizabeth by giving her and her husband Zechariah a son named John.
God doesn't "give hope." He gives hope to an eighty-four year old widow named Anna, the daughter of Phanuel, by allowing her to physically see the Messiah named Jesus.
God doesn't "provide direction." He provides direction to a husband named Joseph by telling him in a dream to go to a country named Egypt.
God doesn't "offer salvation." He sent a baby named Jesus to a sin-torn world where He would live a perfect life, die a perfect death, and rise again for a real person, with a real name. Your name. 
This Christmas, there's a gift under the tree with your name on it. There is real forgiveness, real hope, real comfort, and real guidance for you. There is practical help for your problems. You can find it in a real person, named Jesus.
He knows your name, and He loves you right where you are.
---
Leave a comment below! 
Know someone who would be encouraged by this? Please share!
---
---
Sign up to have my free weekly devotions
delivered to your inbox.
---