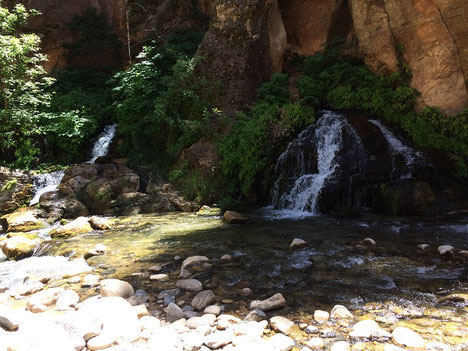 Last week, my husband and I snuck away for an impromptu anniversary get-away. We drove to Zion National Park and hiked The Narrows. It's a ten-mile adventure wading through the Virgin River with rock walls rising thousands of feet high on either side of a beautiful, narrow canyon. My pictures can hardly do it justice, but I can't help sharing them with you, in hope that you will be inspired to worship our Creator with me.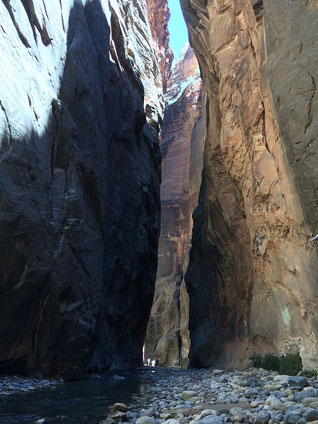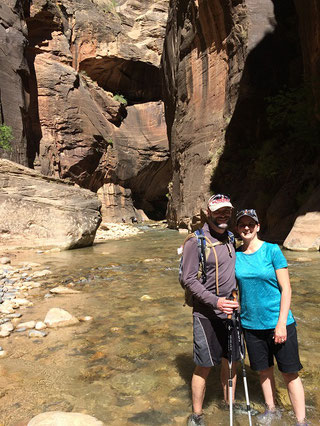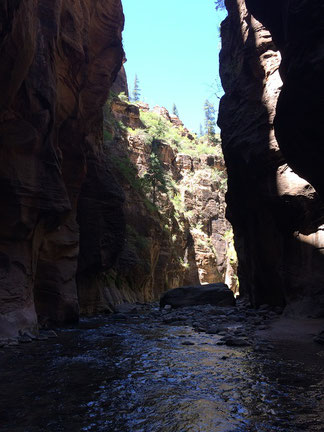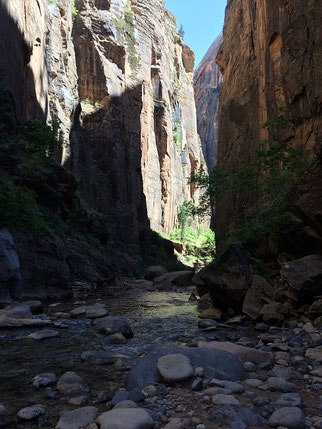 Sometimes the best thing we can do for our soul is get out into God's creation and admire Him and His work. We serve an infinitely creative God who has blessed us with beauty that is as breathtaking in its diversity as in its majesty.
Looking at these beautiful rocks reminded me of a story from the gospels:
"As [Jesus] was drawing near – already on the way down the Mount of Olives – the whole multitude of his disciples began to rejoice and praise God with a loud voice for all the mighty works that they had seen, saying, 'Blessed is the King who comes in the name of the Lord! Peace in heaven and glory in the highest!' And some of the Pharisees in the crowd said to him, 'Teacher, rebuke your disciples.' He answered, "I tell you, if these were silent, the very stones would cry out.'" (Luke 19:37-40, ESV)  
We are designed to worship. Our hearts long to cry out in praise of something or someone. We will never be satisfied if we don't allow ourselves the privilege of expressing uninhibited enthusiasm toward our Savior. Give yourself permission to cry out in praise. Allow yourself to "rejoice and praise God with a loud voice."
And don't let your worship be like a quick getaway for a special occasion. Make it a habit.
Because He deserves it.
---
Where have you seen God's majesty in creation? Leave a comment below! 
Know someone who would be encouraged by this? Please share!
---
---
Sign up to have my free weekly devotions
delivered to your inbox.
---