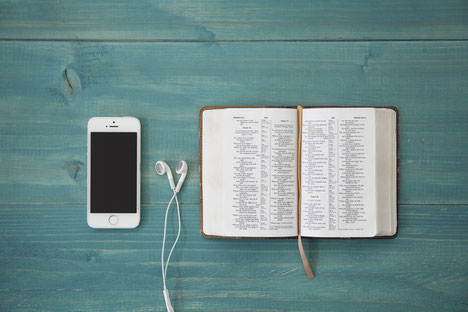 Two weeks after I bought my new iPhone, it was "searching" for service at least once an hour. Three weeks after I bought it, it had "no service" ever. Four weeks after I bought it, I finally called my carrier. It turns out this particular model had a manufacturing defect that prevented it from reading the SIM card correctly.
No problem, they said, Apple will fix it for free.
So I called Apple. The service rep wanted my IMEI. I couldn't find it. Could I check under settings? In my attempts to connect to service, I had erased the phone, and now it wouldn't activate at all. I couldn't access the settings. What about the SIM tray? There was no IMEI.  The rep didn't give me any other ways to access it.  
So I took it to an Apple store. I waited for the technician while my kids twirled on the stools and did a pretty good job obeying my frantic instructions to not. touch. anything. A sales person questioned me while her fingers flew on an iPad. A second sales person approached for more information. Finally, the tech came out. He took one look at my phone. "It's a fake," he said.
He was sympathetic. Professional. Didn't mock me once for buying a used phone from someone I didn't know. He even gave me the number of the refurbisher. Told me Apple might be able to replace it. If I had documentation about the refurbishing.
So I called the refurbisher. My kids played on the playground while I explained my situation to the rep on the other end of the line. Would she provide documentation? The phone was in her system, but she would only release information to the original owner.
So I texted the gentleman who sold me the phone. Had he tricked me? He didn't answer my text.
I took the kids ice skating. I hesitated to pay for skating, since I had just lost several hundred dollars to a fake phone, but I had already told them that morning we would go. I watched the kids and rehearsed my apology to my husband.  My stomach churned.
Turns out, the stomach wasn't stress. I had picked up the stomach bug my son had three days earlier. I spent the evening sitting on the edge of the bathtub, fighting nausea.
While I was sitting there, I prayed. Should I try to contact the seller again? Should I reach out to a supervisor at the refurbisher? Should I research my options further?
God didn't condemn me. To Him, the money wasn't lost anyway. He knew exactly where it was. As I asked for His help, He brought this Scripture to mind: "Be still, and know that I am God" (Psalm 46:10a, ESV).
In context, the verse is about God fighting for His people. The Psalm begins, "God is our refuge and strength, a very present help in trouble" (Psalm 46:1, ESV). I decided to wait and see what God would do.
By the next morning, I still hadn't heard anything. I waited. I prayed. That afternoon, my phone pinged. It was the seller. He was sorry he hadn't gotten back with me; he was in the hospital but would help as soon as he got out.
Over the next few days, we exchanged texts as he attempted to contact the store where he bought the phone. He was unaware it was a fake as he had barely used it before deciding to sell.
The store employee who could help him was on vacation. When she got back, she stopped replying to texts.
I prayed.
The store employee got back in touch. She was helpful, and the seller continued to look for ways to help.
In spite of our efforts, we could not get the necessary documentation. But the man who sold me the phone has a connection with Apple that might allow him to get the phone fixed.
And I have a connection with "The Mighty One, God the LORD, [who] speaks and summons the earth from the rising of the sun to its setting" (Psalm 50:1, ESV). He invites me: "Call upon me in the day of trouble; I will deliver you, and you shall glorify me" (Psalm 50:15, ESV).
Five weeks after I bought my new iPhone, I got my money back.
---
How has Jesus used time that seemed wasted in your life? Leave a comment below! 
Know someone who would be encouraged by this? Please share!
---
---
Sign up to have my free weekly devotions
delivered to your inbox.
---