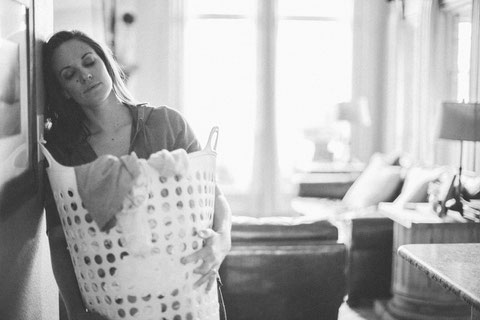 My youngest is an all-or-nothing kind of guy. He has two volumes: loud and asleep. Every day, I hear at least one announcement that it's either "best day ever!" or the "worst day ever!" If he skins his knee, it's the worst day ever. If we eat popsicles, it's the best day ever. If he has a haircut and then gets to ride his bike…it's both.
Lately, I've heard a lot of "This is the worst day ever!" And I have to admit, I've had my own share of "worst days ever."
On the worst days, my mind is full of the worst thoughts:
Bitter thoughts about people not doing what I want.
Hopeless thoughts about how nothing is ever going to change.
Anxious thoughts about imaginary but realistic possibilities.
Selfish thoughts about how my life would be better if only.
On the worst days, I tend to think that all those thoughts are right. That I am righteous. That I am justified in my thinking. That God agrees with me.
"Oh LORD, who shall sojourn in your tent?
Who shall dwell on your holy hill?
He who walks blamelessly and does what is right
And speaks truth in his heart." (Psalm 15:1-2, ESV, emphasis added)
Who is walking closely with God? Who is experiencing God's presence and seeing Him rightly?
Certainly, it is the one who is obeying God.
But it is also the one who is speaking truth.
Where does the blameless person speak truth? It's not just out loud. It's in his heart.
I will draw near to God as I speak truth to myself.
Maybe instead of thinking, "this is the worst day ever," I could think:
"This is the day that the LORD has made; let us rejoice and be glad in it." (Psalm 118:24, ESV)
"In the day of prosperity be joyful, and in the day of adversity consider: God has made the one as well as the other, so that man may not find out anything that will be after him." (Ecclesiastes 7:14, ESV)
"Come now, you who say, 'Today or tomorrow we will go into such and such a town and spend a year there and trade and make a profit' – Yet you do not know what tomorrow will bring. What is your life? For you are a mist that appears for a little time and then vanishes. Instead you ought to say, 'If the Lord wills, we will live and do this or that.'" (James 4:13-15)
"I am sure that neither death nor life, nor angels nor rulers, nor things present nor things to come, nor powers, nor height nor depth, nor anything else in all creation, will be able to separate us from the love of God in Christ Jesus our Lord." (Romans 8:38-39, ESV)
Almost every time my son says, "This is the worst day ever!" he follows it up with, "My birthday was the best day ever!" He's speaking truth to himself in the middle of difficulty.
If you know Jesus, maybe you too have a "best day ever" to look back on: the day you came to know Christ. You also have a "best day ever" to look forward to: the day when Jesus comes back and takes us all home, where God will wipe every tear from our eyes. This may be the worst day ever. But it's not the only day ever. Something much better is coming.
---
Know someone who would be encouraged by this? Please share!
---
---
Sign up to have my free weekly devotions
delivered to your inbox.
---