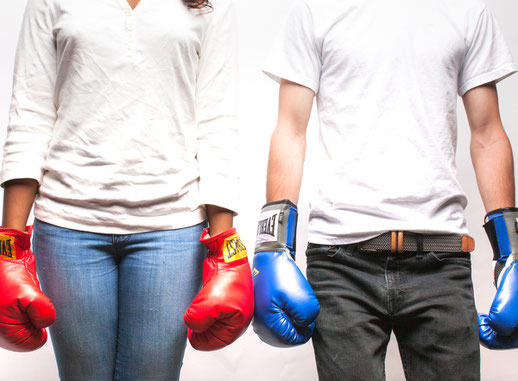 In less than 24 hours, many of us will feel a range of emotions. Outrage or elation, relief or anxiety will likely top the charts. We will form rapid opinions of why the election turned out the way it did, and most of us will take to social media or face-to-face conversation to express those opinions. Some of us will do it in sinful ways that we don't even intend.
Today's devotion is a pre-emptive strike against the sin within our hearts. I'm going on the offense against Satan's temptations that I know will hit me tonight and tomorrow morning. And I'm smart enough to know that Satan can find ways to tempt me no matter how the election turns out.
Today's devotion is also a bit different, in that it mostly consists of God's Words, not mine (His are infinitely better anyway, so I hope you're excited about that).
Here's some advice from the King of Universe on posting, tweeting, texting, or talking about the election after it's over:
If then you are have been raised with Christ...
You must put them all away: anger, wrath, malice, slander, and obscene talk from your mouth. Do not lie to one another, seeing that you have put off the old self with its practices and have put on the new self, which is being renewed in knowledge after the image of its creator. Here there is not Greek and Jew, circumcised and uncircumcised, barbarian, Scythian, slave, free; but Christ is all, and in all.
Put on then, as God's chosen ones, holy and beloved, compassionate hearts, kindness, humility, meekness, and patience, bearing with one another and, if one has a complaint against another, forgiving each other; as the Lord has forgiven you, so you also must forgive. And above all these put on love, which binds everything together in perfect harmony. And let the peace of Christ rule in your hearts, to which indeed you were called in one body. And be thankful. Let the word of Christ dwell in you richly, teaching and admonishing one another in all wisdom, singing psalms and hymns and spiritual songs, with thankfulness in your hearts to God. And whatever you do, in word or deed, do everything in the name of the Lord Jesus, giving thanks to God the Father through him. 
Colossians 3:1, 8-17, ESV
No matter what happens with this election, there will be room to be thankful. There will be room to be patient and kind. There will be room for peace instead of anxiety. And they'll know we are Christians by our love.
---
Leave a comment or share!
---
---
Sign up to have my free weekly devotions
delivered to your inbox.
---