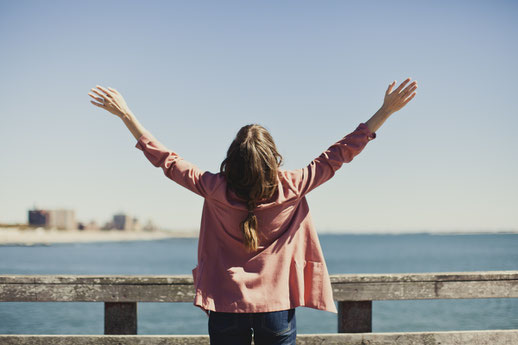 One of the highlights of my life as a mom has been taking a one-year old to see the orca show at Sea World. Watching my son watch the orcas was more fun than the show itself. After each jump and splash, my little guy would stand up on my knees, lean out as far as he could, throw his arms wide, and shout "WHOA!" in his loudest little-boy voice.
In God's sovereign plan, when I opened my Bible that evening, I was reading Psalm 24. Verses 1-2 say:
"The earth is the LORD's and the fullness thereof,
the world and those who dwell therein,
for he has founded it upon the seas
and established it upon the rivers."
It gave me such pleasure to see my son's joy in the orcas, but I didn't even make those majestic creatures. I don't own them. I imagine God took infinitely more pleasure than I did in my son's expressions of praise.
Everything in all the universe belongs to the Lord. He made it. He declared that it was very good. And it brings him glory when we do the same.
I don't know about you, but I tend to be a little self-conscious in my worship. After all, I don't want anyone to think I'm too enamored with God. Wait, no, that's not really it. I just don't want them to think I'm weird. And maybe being overcome with joy at God's creation or overly enthusiastic about something He's done in my life seems weird.
Or maybe it would greatly glorify God and bring joy to those around me if I would allow myself to truly worship. The psalms are full of shouts of acclamation, songs of praise, and cries for help. It is biblical to be enthusiastic.
Instead of offering a perfunctory word of thanks as we go around the table this Thanksgiving, we might consider giving God a standing ovation.  Or stretching toward the heavens, throwing our arms wide and shouting "WHOA!"
---
Leave a comment or share!
---
---
Sign up to have my free weekly devotions
delivered to your inbox.
---