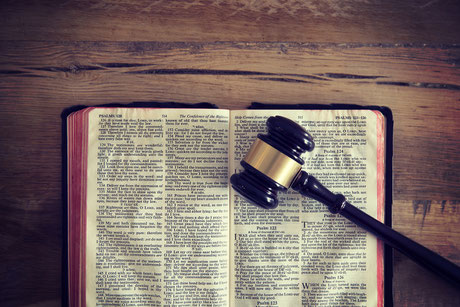 Sometimes we can get too caught up in what other people think about us. In those times, there is nothing more important than reading what God has to say about us. Most of us know we are "fearfully and wonderfully made," but did you know the rest of Psalm 139 talks about what to do when you find yourself caught up in what others think about you?
You're probably familiar with the first part of the Psalm, but go ahead and read it. This is God's Word, and it will benefit you much more than my words:
1O Lord, you have searched me and known me!
2 You know when I sit down and when I rise up;
    you discern my thoughts from afar.
3 You search out my path and my lying down
    and are acquainted with all my ways.
4 Even before a word is on my tongue,
    behold, O Lord, you know it altogether.
5 You hem me in, behind and before,
    and lay your hand upon me.
6 Such knowledge is too wonderful for me;
    it is high; I cannot attain it.
7 Where shall I go from your Spirit?
    Or where shall I flee from your presence?
8 If I ascend to heaven, you are there!
    If I make my bed in Sheol, you are there!
9 If I take the wings of the morning
    and dwell in the uttermost parts of the sea,
10 even there your hand shall lead me,
    and your right hand shall hold me.
11 If I say, "Surely the darkness shall cover me,
    and the light about me be night,"
12 even the darkness is not dark to you;
    the night is bright as the day,
    for darkness is as light with you.
13 For you formed my inward parts;
    you knitted me together in my mother's womb.
14 I praise you, for I am fearfully and wonderfully made.
Wonderful are your works;
    my soul knows it very well.
15 My frame was not hidden from you,
when I was being made in secret,
    intricately woven in the depths of the earth.
16 Your eyes saw my unformed substance;
in your book were written, every one of them,
    the days that were formed for me,
    when as yet there was none of them. (ESV)
And then there's a shift. David stops talking about how God knows him and starts talking about how he knows God. It's one of those little jumps that we tend to see as a change of subject.
17 How precious to me are your thoughts, O God!
    How vast is the sum of them!
18 If I would count them, they are more than the sand.
    I awake, and I am still with you. (ESV)
It seems like a change of subject, but it's not. David has just been singing about what God thinks of him. He has been singing about God's thoughts, God's thoughts about him. Now he says those thoughts are precious to him. What God thinks about him is more precious than what other people think about him. Because God's thoughts are precious, he's going to dwell on those thoughts. In fact, he'll fall asleep counting them. And when he wakes up, God will still be there, loving him.
And then there's this much bigger shift:
19 Oh that you would slay the wicked, O God!
    O men of blood, depart from me!
20 They speak against you with malicious intent;
    your enemies take your name in vain.
21 Do I not hate those who hate you, O Lord?
    And do I not loathe those who rise up against you?
22 I hate them with complete hatred;
    I count them my enemies.
What?! Weren't we were talking about us being precious to God and God being precious to us?
Maybe these "men of blood" who speak against the Lord are also those who speak against David. They're the ones who think he is not fearfully and wonderfully made. They're the ones who criticize his thoughts, his ways, and every word on his tongue.
In David's case, they are haters of God who deserve justice, and that's why David says he hates them. But it's not too big a stretch to apply this to anyone who would speak against us. This side of the cross, I'm not suggesting we go so far as to hate them and ask God to destroy them, but we should recognize the things they've said that aren't true. We should command their words – cycling over and over in our minds – to "depart from us."
23 Search me, O God, and know my heart!
    Try me and know my thoughts!
24 And see if there be any grievous way in me,
    and lead me in the way everlasting! (ESV)
David ends with a reminder that valuing what God thinks of us over what other people think of us doesn't mean we're completely in the right. We would do well to ask God if there is any truth in criticism brought against us. God loves us in innumerable ways, but it's not because we're inherently lovable. We need His sanctifying Spirit to examine us and show us areas where we need to change.
And in the end, we need to trust what He says about us.
---
Leave a comment below! 
Know someone who would be encouraged by this? Please share!
---
---
Sign up to have my free weekly devotions
delivered to your inbox.
---