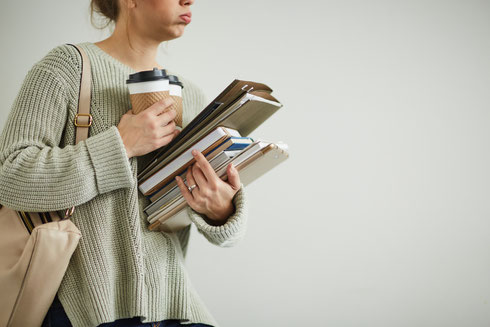 Happy Reformation Day! Sometimes I think about people like Martin Luther, and I wonder how they do it all.
Study Law. Check.
Become a monk. Check.
Become a priest. Check.
Become a professor. Check.
Start a Reformation. Check.
Translate the Bible into German. Check.
Publish manifold books, articles, and letters. Check.
Write 40 hymns (give or take a few). Check.
Have a happy marriage. Check.
Raise five children. Check.
Take in six nieces on the death of his sister. Check.
Welcome hundreds of people into his home, sometimes for months on end. Check.
Disciple others to continue his work. Check.
And he did all this in spite of living on a meager income, battling severe physical ailments, losing two children, helping his wife through a miscarriage, being kidnapped, being excommunicated by the church, evading execution (and expecting it at any hour), and facing constant criticism from foes and friends alike.
Meanwhile, his wife Katharina managed their home with expert skill, taught their children, provided hospitality, aided him in his travels and writing, doctored the family, and brewed her own beer.
But Luther didn't do everything. Before he met Katharina, he only bathed once a month and may have changed the bedsheets as little as once a year. He didn't finish his law degree. He was too busy for marriage until he was forty years old (he also didn't want to take a wife, knowing that he might be killed prematurely). And though he grieved greatly, he couldn't prevent the deaths of his followers who were being hanged and burned at the stake.
Martin and Katharina Luther were each chosen for a special task. But they weren't chosen to do everything.
"For we are [God's] workmanship, created in Christ Jesus for good works, which God prepared beforehand, that we should walk in them." (Ephesians 2:10,ESV)
In our advertising and platform-driven society, it's easy to think we should be doing it all. We're supposed to have beautiful faces, thin bodies, and an impeccable sense of fashion. We should keep our homes looking like a magazine cover while also providing plenty of stimulating toys for our children. We should cook nutritious (preferably non-GMO, organic) meals and exercise regularly (preferably without sweating or getting red in the face). We should spend hours and hours of quality time with our children, especially reading aloud, and we should have highly successful careers. We should go on luxurious vacations and take lots of high-res pictures to post online. We should always smile and never experience any deep emotion. And we should never, ever, admit that we are sinners living in a fallen world.
But when we try to do it all, we fail.
And it's not always an effort to conform the world. Sometimes we're taking God's plans for others and imposing them on ourselves. We form images in our minds where everyone else's "good works" are our "good works." We take the unique plans God has made for hundreds of his children, bundle them all up into one package, and assume that package is God's plan for us.
It's not.
No one is doing everything.
Want to know what I haven't done this week?
I haven't vacuumed. I haven't cleaned the master bath. I haven't taken my kids to the park. I didn't make or buy Halloween costumes (for our fall festival, I sent them to the dress up box. My son put a medal around his neck and called himself an Olympian. He had a great time.). I've only exercised once. I forgot to move a load of laundry to the dryer and had to wash it again. I haven't advanced my career or done any work for pay. I haven't done any craft projects. I haven't played any instrument. I also forgot to bathe one child for four days, and we have ten overdue library books at our house. Oh, and I'm pretty sure we ate hotdogs, pizza or chicken nuggets at least five times last week.
That's not because I've had a bad week. It's because I've done other things. Good things that God prepared for me.
So don't worry if you're not doing what "everyone else" is doing. The truth is, we're not doing it either.
You're not that different from the Luthers. Whether or not people are still talking about you five hundred years from now, you have been chosen for a special task that has eternal significance.
Do the good works God has prepared for you.
---
Leave a comment below! 
Know someone who would be encouraged by this? Please share!
---
---
Sign up to have my free weekly devotions
delivered to your inbox.
---