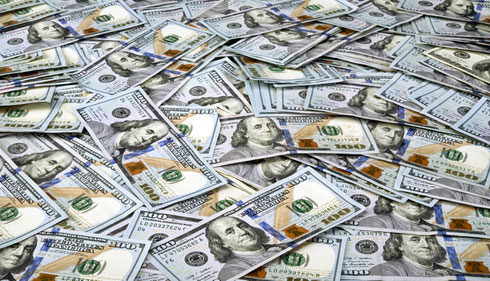 'Tis the season when my children derive hours of joy from looking through toy catalogs. Yes, I have a few good, old-fashioned print catalogs lying around the house. My kids are so enthralled with them that I am considering hiding them next year so I can wrap them up and put the catalogs under the tree, which will save me a lot of money on the actual toys. Plus, they would get a whole year to enjoy looking through the catalogs and deciding what they want for the next Christmas. It's a win for everyone.
Why is it that these flimsy books bring such pleasure to my kids? They're not particularly beautiful or valuable in and of themselves. But they hold the promise of something better that is yet to come.
In the absence of actual presents, catalogs are the next best thing. They provide hope. They feed the imagination with ideas of future delight, pleasure, and enjoyment.
I bet you know where I'm going with this. As Christians, we have been "born again to a living hope through the resurrection of Jesus Christ from the dead, to an inheritance that is imperishable, undefiled, and unfading, kept in heaven for [us], who by God's power are being guarded through faith for a salvation ready to be revealed in the last time." (1 Peter 3-5, ESV)
But sometimes we forget to pour over the promises in Scripture regarding our eternal future. I know they're there, and I certainly won't deny looking forward to Christ's return, but I don't derive hours of joy in thinking about the good gifts that are yet to come. Instead, I get caught up in the suffering all around me and wonder when it's ever going to end. 
Peter tells us we should think about our inheritance, and not only that, we should rejoice: "In this you rejoice, though now for a little while, if necessary, you have been grieved by various trials, so that the tested genuineness of your faith – more precious than gold that perishes though it is tested by fire – may be found to result in praise and glory and honor at the revelation of Jesus Christ." (1 Peter 1:6-7, ESV)
There's a point to the suffering, but the suffering isn't our focus. My kids are already longing for Christmas, but they aren't moping while they wait. They are excited. They are rejoicing. They are pouring over catalogs and discussing how much fun they'll have with their future gifts. And they already know they're not even going to get everything they want!
We followers of Christ, on the other hand, are going to get it all. We are "seated with [God the Father] in the heavenly places in Christ Jesus, so that in the coming ages he might show the immeasurable riches of his grace in kindness toward us in Christ Jesus." (Ephesians 2:6-7, ESV, emphasis added)
That's why, "though you have not seen him, you love him. Though you do not now see him, you believe in him and rejoice with joy that is inexpressible and filled with glory, obtaining the outcome of your faith, the salvation of your souls." (1 Peter 1:8-9, ESV)
Christmas is coming. It may seem a long way off. After all, it's not even Thanksgiving. But is it ever too early to get excited?
---
What are you most looking forward to in eternity? Leave a comment below! 
Know someone who would be encouraged by this? Please share!
---
---
Sign up to have my free weekly devotions
delivered to your inbox.
---