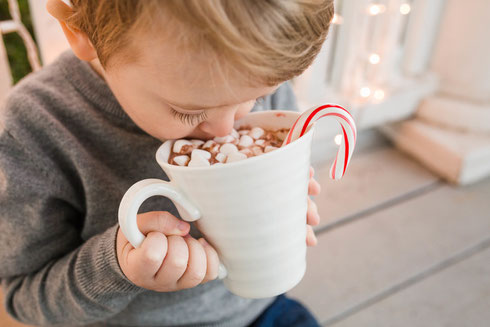 The other morning, I did something amazing.
I stubbed my toe.
Actually, I stubbed four of my toes. So hard they were still smarting a few hours later. I doubled over in pain, hobbled to the kitchen table, and leaned over with my head in my hands.
The amazing part was what came out of my mouth. The first thing I said was: "Praise Jesus."
I wasn't cursing or blaspheming. Somehow, in the few seconds it took me to double over, hobble, and bury my head in my hands, this thought went through my mind (my teeth were clenched too tightly to say anything out loud yet): "Wow, that hurt. And…I bet hell hurts a lot worse than this, all the time. I'm so glad I'm not going there even though that's what I deserve. I deserve pain worse than this for all eternity." And then I said, "Praise Jesus!"
I can't say that's my typical response to physical pain. In fact, I'm not sure I've ever responded instinctually in that way. So my next thought was: "Finally! The gospel is finally filling my heart to the point that it overflows naturally when I get jostled."
Jesus said, "For out of the abundance of the heart, the mouth speaks." (Matthew 12:34 and Luke 6:45, ESV)
He also said, "What comes out of a person is what defiles him. For from within, out of the heart of man come evil thoughts, sexual immorality, theft, murder, adultery, coveting, wickedness, deceit, sensuality, envy, slander, pride, foolishness. All these evil things come from within, and they defile a person." (Mark 7:20-23, ESV)
I don't know about you, but I've seen enough evil come out of my heart to know it is "deceitful above all things, and desperately sick." (Jeremiah 17:9, ESV)
When bumped hard enough, a milk jug spills milk. A teapot spills tea. A mug of hot cocoa spills hot cocoa (and maybe a few marshmallows). And when my heart is bumped or squeezed or pressed, it typically spills my sin.
Except when it spills Jesus.
You know why it spilled Jesus when I stubbed my toe? I think it was because it had already gotten bruised a bit the day before. It had spilled some sinful attitudes. And I went to bed feeling stressed and bitter. But as I lay there, I started talking with God. Really talking. And really listening. I confessed sin. I received comfort. I humbled myself under the mighty hand of God, casting all my anxieties on Him, because He cares for me (1 Peter 5:6-7, paraphrase). Instead of trying to solve my own problems, I asked Him to show me how I should address them. And as I drew near to God, He drew near to me (James 4:8, paraphrase). And He filled my heart with more of Himself. So much of Himself that when I woke up the next morning and stubbed my toe, His truth spilled out.
The only way our hearts change is through ongoing relationship with God.
If your heart is not overflowing with Jesus right now, may I suggest you take some time to talk with Him? Carve out a few minutes in your day to read His Word. Try reading Psalm 63 out loud as a prayer to God.
And let Him fill your heart.
---
Leave a comment below! 
Know someone who would be encouraged by this? Please share!
---
---
Sign up to have my free weekly devotions
delivered to your inbox.
---