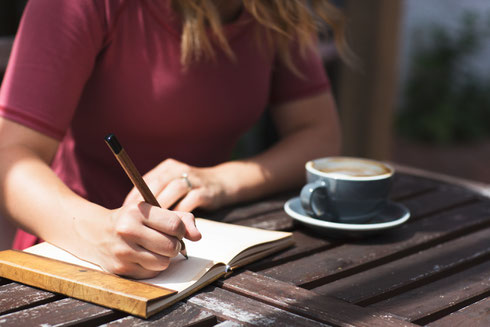 Do you have a "word" for the year 2018? It's become trendy to pick a word to focus on throughout the year – a word that expresses your desires or needs for this year. Christians and non-Christians alike choose to emphasize words like courage, presence, joy, or nourish.
If you have chosen a word, I hope it keeps you focused on your purpose and serves to grow you in your relationship with God. Overall, I think it's a helpful trend.
But I've noticed something.
No one ever picks words like struggle, hardship, trial, or persecution.
And yet those are all very biblical words. Even promised words.
"In this world you will have trouble. But take heart! I have overcome the world." (John 16:33, NIV, emphasis added)
"Then they will deliver you up to tribulation and put you to death, and you will be hated by all nations for my name's sake." (Matthew 24:9, ESV, emphasis added)
"Count it all joy, my brothers, when you meet trials of various kinds." (James 1:2, ESV, emphasis added)
"Indeed, all who desire to live a godly life in Christ Jesus will be persecuted." (2 Timothy 3:12, ESV, emphasis added)
"In this you rejoice, though now for a little while, if necessary, you have been grieved by various trials." (1 Peter 1:6, ESV, emphasis added)
"Not only that, but we rejoice in our sufferings, knowing that suffering produces endurance." (Romans 5:3, ESV)
Now, before you get too discouraged, hear me out. I'm not offering any of these verses as prophecies or predictions for your upcoming year! I'd love for all of us to have a break from the turmoil of previous years and have a nice, easy 2018.
But I know somebody reading this is only nine days into the year and already buried under nine feet of trouble. Or nine hundred feet of trouble.  Others of us are tempted to believe that if we just get [fill in the blank] taken care of this year, our troubles will go away. Or least get a lot lighter.
The truth is we're not in charge of our year. We don't get to pick how much trouble we face. That's God's job. After all, He is the "blessed and only Sovereign, the King of kings, and Lord of lords, who alone has immortality, who dwells in unapproachable light, whom no one has ever seen or can see." (1 Timothy 6:15-16, ESV)
Did you catch that He is the only Sovereign? The KJV says that he is the "only Potentate." The NIV says the "only Ruler." And the J.B. Phillips Translation calls him "the blessed controller of all things."
Wherever 2018 will take us, God is already there. He had this year planned out before the world existed. And we can rest assured that whatever He gives is good, because He is good.
You are not the sovereign, the potentate, the ruler, or the controller of your own life. The One and Only Sovereign, the Only Potentate, the Only Ruler, the Controller of All Things has a word for your year.
Will you welcome it?
---
Leave a comment below! 
Know someone who would be encouraged by this? Please share!
---
---
Sign up to have my free weekly devotions
delivered to your inbox.
---