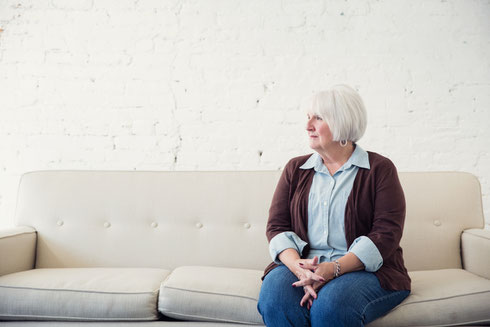 Christians are a waiting people.
I've been studying the book of Isaiah for about a year now, and waiting is an important theme of the book:
"I will wait for the LORD." (Isaiah 8:17, ESV)
"Behold, this is our God; we have waited for him." (Isaiah 25:9, ESV)
"O LORD, we wait for you." (Isaiah 26:8, ESV)
"For the LORD is a God of justice; blessed are all those who wait for Him." (Isaiah 30:18, ESV)
"But they who wait for the LORD shall renew their strength." (Isaiah 40:31, ESV)
"The coastlands wait for his law." (Isaiah 42:4, ESV)
"Then you will know that I am the LORD; those who wait for me shall not be put to shame." (Isaiah 49:23, ESV)
"The coastlands hope for me, and for my arm they wait." (Isaiah 51:5, ESV)
"From of old, no one has heard or perceived by the ear, no eye has seen a God besides you, who acts for those who wait for him." (Isaiah 64:4, ESV)
From the first sin Adam and Eve committed until the revealing of the Messiah, mankind waited for salvation: that promised offspring who would crush the serpent's head (Genesis 3:15). Now, we wait for the return of the same Messiah.
God's people have always waited on Him for deliverance. Noah and his family were delivered from the flood while they waited on the ark. Joseph waited in prison while God worked his deliverance and exaltation. The Israelites waited all night by the Red Sea before God parted it. Joshua waited for God to defeat Jericho. David waited for God to depose Saul and make him king. The prophets waited to receive word from the Lord and waited for Him to execute the judgments He pronounced through them.
When God's people failed to wait, they incurred grave consequences. Abraham and Sarah didn't wait for the child God promised them but attempted to take matters into their own hands. The Israelites worshiped a golden calf when they were supposed to be waiting for Moses to return from Mount Sinai. They also rushed in to take the Promised Land after God told them He would not give it to them for another forty years.
In Isaiah and in these other examples, biblical waiting is not passive. It's praying, trusting, relying, crying out for help, resisting temptation, and continuing to walk in faithful holiness.
Where are you waiting to see God work? Are you tempted to take matters into your own hands? Or can you wait – really wait – faithfully?
Sitting around worrying is not waiting. But praying, fasting, reading and memorizing Scripture, fighting sin, and begging God for help?
That's waiting like a Christian.
---
Leave a comment below! 
Know someone who would be encouraged by this? Please share!
---
---
Sign up to have my free weekly devotions
delivered to your inbox.
---