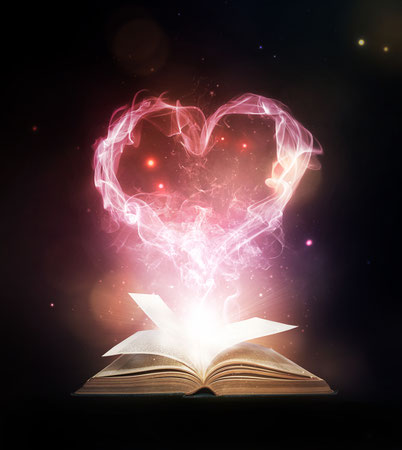 If you ever doubt how much God loves you, read His love poem in Isaiah 43:
"But now, thus says the LORD,
he who created you, O Jacob,
he who formed you, O Israel:
'Fear not, for I have redeemed you;
I have called you by name, you are mine.
When you pass through the water, I will be with you;
and through the rivers, they shall not overwhelm you;
when you walk through the fire, you shall not be burned,
and the flame shall not consume you.
For I am the LORD your God,
the Holy One of Israel, your Savior.
I give Egypt as your ransom,
Cush and Seba in exchange for you.
Because you are precious in my eyes,
and honored, and I love you,
I give men in return for you,
peoples in exchange for your life.
Fear not, for I am with you;
I will bring your offspring from the east,
and from the west I will gather you.
I will say to the north, Give up,
and to the south, Do not withhold;
bring my sons from afar
and my daughters from the end of the earth,
everyone who is called by my name,
whom I created for my glory,
whom I formed and made.'"
(vv.1-7, ESV)
We do only two things in this poem: we pass through the water and the rivers, and we walk through the fire. Crossing a raging river or a blazing fire on foot isn't exactly my idea of a good time, but I've definitely done a little of both in my lifetime. And I find immense relief in knowing that my responsibility is just to go through them. I don't have to part the waters or stop the flow of the river or put out the fire.
I don't have to conquer the hard times.
Because the Great Conqueror is watching over me.
While we are busy doing our two things, God does twelve. Here's what He's already done: created us, formed us, redeemed us, called us by name, and made us His. Here's what He's doing right now: being God, giving other peoples in exchange for us, loving us, and being with us. And here's what He's going to do: walk with us right through that water, hold back the full fury of the rivers and the flames so that we will make it, and gather us all together with Him for eternity.
If you have been united with Christ, God tells you who you are in this poem: You are redeemed. You are His. You are precious. You are honored. You are loved. You are called by His name. You are made for His glory.
In response to who you are and to what He has done for you, He gives you one command, and He repeats it twice:
Fear not.
"Because there is no fear in love, and perfect love casts out fear." (1 John 4:18, ESV)
He loves you. Fear not.
---
Leave a comment below! 
Know someone who would be encouraged by this? Please share!
---
---
Sign up to have my free weekly devotions
delivered to your inbox.
---