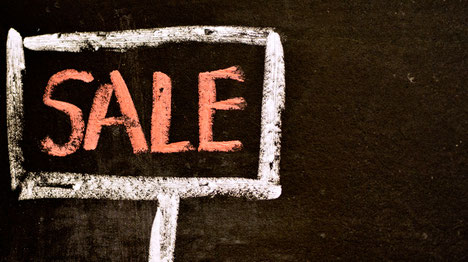 I love finding good deals. My eyes are easily attracted to offers for free or discounted trials of new products or services. Of course, these offers come with a catch, and many times the catch makes the deal unworthy of my time.
It's no surprise that these words in Scripture would jump out in our advertisement-driven society:
"Come, everyone who thirsts,
come to the waters;
and he who has no money,
come, buy and eat!
Come, buy wine and milk
without money and without price."
(Isaiah 55:1, ESV)
Here's an offer for free water, food, wine, and milk! But is there a catch? Is this deal worth it?
There is a catch, and this is it:
"Why do you spend your money for that which is not bread,
and your labor for that which does not satisfy?
Listen diligently to me, and eat what is good,
and delight yourselves in rich food."
(Isaiah 51:2, ESV)
This is the deal of a lifetime: rich food and drink for free, forever. No need to register your credit card for automatic renewal. The price never changes. It's free for life.
But there's still a catch: if we want this free, rich food, we have to stop buying fake foods that don't satisfy us. The food is free, but it requires a commitment. No credit card, but there is an automatic renewal program – for life. It's the ultimate loyalty program: one that forbids participants from shopping anywhere else. Ever.
Should we sign on? It's free food forever. But it's the only food we'll ever get.
I think the Samaritan woman at the well was a deal shopper. Jesus tells her about this same deal, and she's skeptical. She's trying to decide if it's is a sham or if it's worth it.
"Jesus said to her, 'Everyone who drinks of this water [in the well] will be thirsty again, but whoever drinks of the water than I will give him will never be thirsty again. The water that I give him will become in him a spring of water welling up to eternal life." (John 4:13-14, ESV)
It's a no-brainer. Not only is it free, but it offers eternal satisfaction unlike any other food or drink. She knows instantly it's worth giving up shopping everywhere else and signing on the dotted line: "'Sir, give me this water, so that I will not be thirsty or have to come here to draw water.'" (John 4:15, ESV)
Of course, Jesus and Isaiah are talking about spiritual food and drink. But it's still real. It's still the only thing that can satisfy. And it's still free. Forever.
So where do we sign? How do we get access to the only thing that will truly fulfill us for all eternity?
"Seek the LORD while he may be found;
call upon him while he is near;
let the wicked forsake his way,
and the unrighteous man his thoughts;
let him return to the LORD, that he may have compassion on him,
and to our God for he will abundantly pardon."
(Isaiah 55:6-7, ESV)
It's really pretty simple. Stop pursuing other things. Start pursuing God.
Even if it's been a long time since you truly put God first in your life, "return to the LORD, that he may have compassion on [you], and to our God for he will abundantly pardon."
He's waiting with open arms. And he's offering a deal that can't be beat.
---
Leave a comment below! 
Know someone who would be encouraged by this? Please share!
---
---
Sign up to have my free weekly devotions
delivered to your inbox.
---