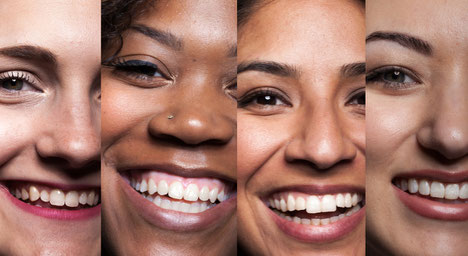 I recently spent some time at that well-loved place: the dentist's office.
One of my top front teeth is gradually becoming darker than my other teeth. It turns out the tooth died when I fell off my bike as a kid and face-planted into the pavement, but it calcified on its own and I didn't know it was dead until a couple of years ago.
The dental hygienist warned me against whitening it on my own, because only the teeth around it would whiten, making the contrast even starker.
This tooth can't be whitened from the outside, because the problem is on the inside. Fixing it would require a root canal and bleaching the tooth from the inside.
I tell you all this because Christians are like teeth. As a tooth has nerves and blood vessels to give it vitality, we have a living person inside us who gives us life.
Maybe, if you're like me, you get discouraged to see the same sins spilling out of your life day after day. And nothing works to clean them up from the outside. You need to be changed from the inside out.
"Come now, let us reason together, says the LORD: though your sins are like scarlet, they shall be as white as snow; though they are red like crimson, they shall become like wool." (Isaiah 1:18, ESV)
Yes, I know, most of you have already been washed by the blood of Christ. But the gospel is for Christians. It continues to transform us even after we've been justified.
As we enter into this Holy Week, I'm reminded of some words Jesus spoke the day before He died:
"And I will ask the Father, and he will give you another Helper, to be with you forever, even the Spirit of truth, whom the world cannot receive, because it neither sees him nor knows him. You know him, for he dwells with you and will be in you." (John 14:16-17, ESV)
You don't walk this life alone. And you don't just have awareness that there is a God out there who loves you.
You have God the Holy Spirit living inside you, dwelling in the same space with your sin and doubt and despair. And he is fighting for you. He is holding up His word and His power to the deadness of your old nature.
He is stronger than any bleach. And He is cleaning you. From the inside out.
---
Leave a comment below! 
Know someone who would be encouraged by this? Please share!
---
---
Sign up to have my free weekly devotions
delivered to your inbox.
---