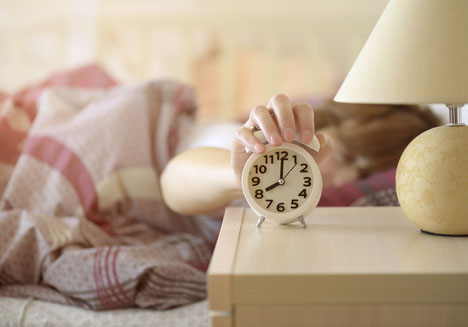 Before I went to college, two older missionary kids advised me on how to adjust to college life in the United States. I've often shared their advice with other young people, as I think it applies to any high school graduate, and I now realized it applies to every Christian, no matter her age.  
The first told me to read my Bible every single day and go to a church service every Sunday, no matter what, at all costs, for the whole first semester.
The second offered an enigma: "It's going to be okay."
It sounded more like consolation than advice, so I asked for clarification. "You're going to have bad days," he told me. "You will oversleep your alarm and miss a class. You will fail a test. You won't do everything as perfectly as you want to. And it's going to be okay." 
Perfectionism is a nice way of saying someone is trying to be God.  We all know only God is perfect. But we give ourselves ulcers on the off-chance that enough effort might bump Him off the throne and establish us in His place. 
We've forgotten where we came from.
"No One is righteous." (Romans 3:10)
"You were dead in […] trespasses and sins." (Ephesians 2:1)
"All we like sheep have gone astray." (Isaiah 53:6)
"If you then, who are evil..." (Matthew 7:11)
"The heart is deceitful above all things, and desperately sick." (Jeremiah 17:9)
We can't fix our own depravity. It runs too deep. 
Only the blood of Jesus makes us righteous. And we are righteous, no matter how late we wake up or how many tests we fail.
"For by a single offering he has perfected for all time those who are being sanctified." (Hebrews 10:14, ESV, emphasis)
You will be late for work. You will snap at your husband and children. You will give in to temptation. You will sleep when you should be praying and stay silent when you should be witnessing. You will fail.
And because of Jesus…
it's going to be okay.
---
Leave a comment below! 
Know someone who would be encouraged by this? Please share!
---
---
Sign up to have my free weekly devotions
delivered to your inbox.
---