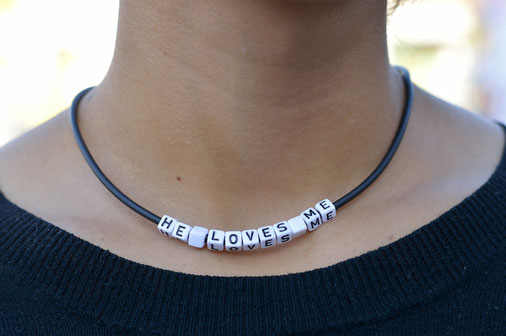 "But you will receive power when the Holy Spirit has come upon you, and you will be my witnesses in Jerusalem and in all Judea and Samaria, and to the ends of the earth." (Acts 1:8, ESV).
Do you struggle to implement this in your daily life? Here are ten creative ways to incorporate sharing the gospel into your lifestyle:
Love your community.

Choose a place you go frequently: the grocery store, the library, the gym, the bank. Find a way to show love and gratitude to the people who work there. Bake them cookies or take them thank-you cards. Give them a generous tip. Learn their names. After a time, ask how you can pray for them. Look for ways to share the gospel as you become aware of needs.
Sponsor a child in poverty.

Write him or her letters sharing the gospel. I recommend Compassion International, because they are the only child sponsorship organization I have found that explicitly shares the gospel with children and families in every country where they work.
Invite LDS (Mormon) missionaries into your home.

If your biggest struggle is initiating gospel conversations, here's your solution. These are people who will come to your house, on your schedule, ready to discuss spiritual matters. For step-by-step advice on how to do this well and not push the missionaries further from the gospel, see www.pleaseopenthedoor.com.
Become a volunteer telephone or internet encourager with the Evangelism Response Center.

From the website: "

People who need to know Jesus contact the Evangelism Response Center through toll-free telephone numbers and Internet addresses. This contact information appears in television and radio ads, printed evangelistic materials, magazine articles, billboards, and gifts (like water bottles) distributed in local evangelistic outreach events.

" You can respond to these calls or emails from your own home, on your own schedule. Note that you must be over 18 and a member of a Southern Baptist Church to participate. https://www.namb.net/erc/
Don't neglect your own family.

For many of you, this is the hardest place to share. Keep praying. Don't push, but look for open doors. I have seen many people trust in Christ because of the prayers of a godly grandmother.  And for those in Christian homes, don't take for granted that your children or grandchildren will trust in Christ. You are the most important influence in their life. Don't leave evangelism to their Sunday school teachers.
Enlist the kids.

Start talking with your kids (or grandkids or nieces or nephews) about sharing the gospel. Pray with them for people around you who don't know Jesus. And here's the way to really prevent yourself from chickening out: As you make your way somewhere, pray out loud that God will give you opportunities to share. Tell the kids you're going to look for people to share the gospel with. Kids are great for accountability. They might even start the conversation for you.

 
Just ask.

Ask a friend, neighbor, coworker, or relative to tell you about what they believe. Then listen. Don't argue, and don't shut them down. Seek to truly understand them. Later, you may get the chance to respectfully share what you believe.
Wear an article of clothing or jewelry that will solicit questions.

When I lived overseas, I used to wear t-shirts with Christian messages in English. My friends, who didn't speak English, would ask me what they meant. Similarly, a youth group my husband led made t-shirts that read "Have you heard?" followed by the Greek words for "God-You-Jesus-You." They all wore them to school on the same day and shared the gospel with anyone who asked what their shirts were about.
Be on the alert for questions.

When an unbeliever asks you a question about something you believe, focus on the gospel in your answer. If they say, "So what's the difference between [fill in your denomination] and other churches?" don't talk about infant baptism or women's roles in the church. Talk about the gospel. If they say, "Why do Christians hate gay people?" don't get into hermeneutical arguments. Say, "Christians believe everyone is a sinner, but God sent Jesus to die for our sins," and go from there.
Pray for your servers.

When my husband and I eat out, we usually call our server by name and say, "We're going to pray before we eat. Is there anything we can pray for you about?" Sometimes they say no. Sometimes they give us a simple request. And occasionally they tear up and begin sharing their lives with us, which can lead to more conversation about Jesus.
Whatever your style, find someone you can share the gospel with this week! Their eternity depends on it.