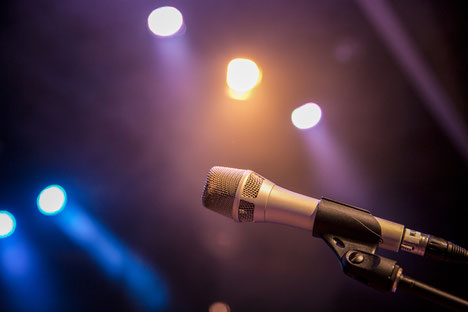 My husband and I love pizza from Papa John's. So it's been disappointing recently to hear about the disparaging, racist remarks Papa John's founder made. But it's also been sobering to think that one word in one conversation could cause someone's complete downfall.
It's sobering, but it's not surprising. And it's in the Bible.
Jesus said "I tell you, on the day of judgment people will give account for every careless word they speak, for by your words you will be justified, and by your words you will be condemned." (Matthew 12:36-37, ESV)
Does Papa John deserve what is happening to him?
No. He deserves much, much worse.
And so do I.
Can you imagine? Giving an account for every careless word? If John Schnatter can be held accountable for one word and it can cause his demise, how much more accountable am I? How much more guilty am I?
There's a reason every single word matters so much: "Either make the tree good and its fruit good, or make the tree bad and its fruit bad, for the tree is known by its fruit. You brood of vipers! How can you speak good, when you are evil? For out of the abundance of the heart the mouth speaks. The good person out of his good treasure brings forth good, and the evil person out of his evil treasure brings forth evil. "(Matthew 12:33-35, ESV) 
Words matter because they come from our hearts. A careless word isn't really so careless after all. It has roots. And those roots go deep.
Criticism can stem from jealousy or covetousness. Angry words can stem from hatred. Inappropriate words can stem from lust. And all of these words stem from sin.
So how do we ensure we don't speak careless words that will destroy our lives and the lives of those around us? We don't focus on the words themselves, but on the heart.
And our heart can only be changed by Jesus. If He is not on the throne of our heart, something else will be. In order to keep Him on the throne, we need to remember how valuable He is:
"He is the image of the invisible God, the firstborn of all creation. [...] He is before all things, and in him all things hold together." (Colossians 1:15, ESV)
"I count everything as a loss because of the surpassing worth of knowing Christ Jesus my Lord. " (Philippians 3:8, ESV). 
Value Him, spend time with Him, meditate on Him, and your words will not be careless.
PS. If you have spoken careless words in the past, don't excuse them, but do recognize that you can be completely forgiven in Christ and begin again this very second (see Romans 6:23 and 1 John 1:9).
---
Where have you seen God's majesty in creation? Leave a comment below! 
Know someone who would be encouraged by this? Please share!
---
---
Sign up to have my free weekly devotions
delivered to your inbox.
---