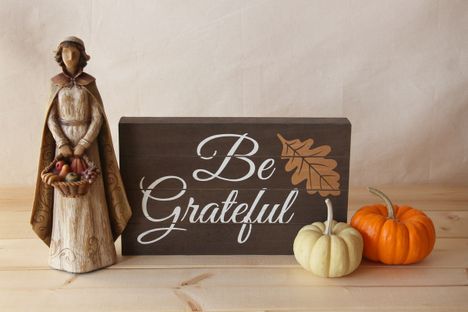 She leaned against the rail of the Speedwell, squinting to gain one last glimpse of her children before they disappeared on the horizon. The tears on her youngest's face compelled her to go back, but it was too late. She reminded herself that she was doing this for them, that she would see them again, maybe in a year, in their new home.
Not long after they had left the shore, the Speedwell's hull started leaking. Which she ever see her children again?
Many parents who left Leiden, Holland, to sail to England, where they would meet up with the Mayflower for their journey to the New World, left their children, siblings, parents, and friends behind. They sailed into the unknown, hoping that they would see their loved ones again, after they had managed to build a new home for them.
The hope that their children would once again work in open farms instead of in the mills of Holland, that they would be able to worship in their own language according to the ways laid out in the Bible, and the hope that God would be with them gave them strength to make the journey.
They did not know that their boat would leak, causing them to leave it behind in England. Many of their friends in England would turn back and give them their places on the Mayflower. Once on the Mayflower, they would experience cramped conditions, storms, and a much lengthier journey than they had planned.
Once in the New World, they began to fall ill. There came a time when only seven adults remained healthy enough to care for the others and run the community. Throughout the winter, one pilgrim after another succumbed to death.
When spring came, the remaining pilgrims planted crops. The captain of the Mayflower returned to England, and offered to take anyone back with him. They chose to remain. Throughout the summer their crops grew, and when the harvest came, Governor Bradford suggested a week or a feasting and giving thanks. The pilgrims' response was: "God has been good to us."
After all they had been through, they still said God was good. 
I don't know if I would have done that. I would have focused on the difficulties, grown in bitterness.
But they gave thanks. After separation from many of their own children, numerous travel difficulties, illnesses, near starvation, and the deaths of their spouses and friends…they chose to give thanks.
Because in spite of the hardship (and that seems too light a word), they still found much to be thankful for. Freedom. Food. Fresh air. A new home. New friends. Hope for the future. Hope that their children would grow up worshiping God biblically and freely.
This week it's our turn. God has been good to us, too. What will you thank Him for?
"Give thanks in all circumstances; for this is God's will for you in Christ Jesus." (1 Thessalonians 5:18, NIV)
---
What are you thankful for this year? Leave a comment below! 
Know someone who would be encouraged by this? Please share!
---
---
Sign up to have my free weekly devotions
delivered to your inbox.
---