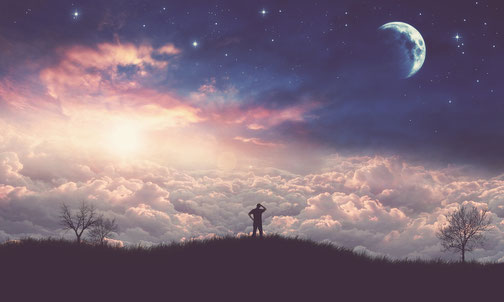 Do you ever struggle with doubt in your walk with Christ?
I just finished a slow read through the book of John during my personal time with God, and I found great encouragement in the number of sensory details John employs.
Did you know he wrote the word "see" (or "saw" or "seen") 115 times in only 21 chapters? He used the word "hear" 53 times. He includes scene after scene of seeing, hearing, smelling, tasting, and touching:
Taste the wine offered to the master of the wedding feast.
Feel the crack of the whip at it crashes down on the money changers table.
Thirst for the water drawn up by the woman at the well.
Swallow the bread and fish multiplied for thousands.
Listen to the waves splashing against the sides of boat and lapping at Peter's feet.
Feel the mud oozing down the face of a blind man.
Inhale the stench of death escaping from Lazarus's tomb.
Feel Jesus's hands gently washing tired and dirty feet.
Breathe in the aroma of the perfume broken on Jesus's feet.
Taste the sour wine offered to a dying man.
Smell the fish sizzling over an open fire.
Touch the scars on His hands and side.
 John's emphasis on the empirical evidence for Christ – evidence that can be smelled, heard, tasted, touched, and seen – reminds me that there were real and physical people who lived real and physical lives in the presence of a real and physical Christ. They passed on their real and physical experiences to bolster my faith:
"Jesus said to [Thomas], 'Have you believed because you have seen me? Blessed are those who have not seen and yet have believed.' Now Jesus did many other signs in the presence of the disciples, which are not written in this book; but these are written so you may believe that Jesus is the Christ, the Son of God, and that by believing, you may have life in His name." (John 20:29-31, ESV)
"That which we have seen and heard we proclaim also to you, so that you too may have fellowship with us; and indeed our fellowship is with the Father and with his Son Jesus Christ." (1 John 1:3, ESV)
John's sensory emphasis also encourages and challenges me to not be overly mystical in my faith. Christianity is not only a religion for the soul. It is also a religion for the body. It is not only other-worldly. It is here-and-now.  Jesus meets me right where I am, and He invites me to "taste and see that the LORD is good" (Psalm 34:8a, ESV). He walks with me through ordinary life. And He knows what it is to be human.
Want more encouragement to walk with Jesus in ordinary life?
Join Voddie Baucham, Stephen Kendrick, Eric & Leslie Ludy, Ken Ham, Ted & Margy Tripp, and MANY more popular Christian speakers and authors for the Homeschool Family Relationships Summit, a week of video sessions intentionally designed to help you walk by faith and see God work through you to strengthen your family for His glory and your joy! I have benefitted from these homeschool summits over the last few years, but this one looks like it will be useful to all Christians, not just homeschoolers! Register for free right now by clicking here.
Want to share the hope of Jesus with others?
---
Leave a comment below! 
Know someone who would be encouraged by this? Please share!
---
---
Sign up to have my free weekly devotions
delivered to your inbox.
---