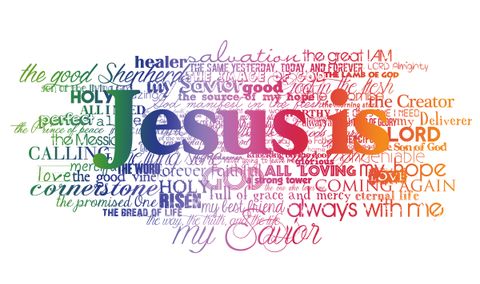 "The people who walked in darkness have seen a great light; those who dwelt in a land of deep darkness, on them has light shone" (Isaiah 9:2)
I once spent the month of January in Alaska. It was cold. And it was dark. I was a teacher education student and was shadowing my aunt, a first-grade teacher. One morning at about ten-thirty, a fellow teacher walked to the window to open the blinds. The children protested and hid their faces. "It's too bright!" they shouted. 
It turns out, when you're used to darkness, you don't always want light.
"The true light, which gives light to everyone, was coming into the world. He was in the world, and the world was made through him, yet the world did not know him. He came to his own, and his own people did not receive him." (John 1:9-11, ESV)
"And this is the judgment: the light has come into the world, and people loved the darkness rather than the light because their works were evil." (John 3:19, ESV)
How do we know if we want the light?
This week, we enter into the Advent season by celebrating hope. Isaiah continues:
"For to us a child is born, to us a son is given; and the government will be upon his shoulder." (Isaiah 9:6a)
Have you had any reason to be disappointed in the government this year? "They're not keeping us safe enough." "They're infringing on our freedom." "They're not telling us what we need to know." Some leader of something somewhere has likely infuriated every one of us.
We hope in the coming of Jesus, but we sometimes think that means (finally!) decisions will be made that we agree with. Finally, we'll get what we want.
Unless we don't want light.
Because light means Jesus is in charge.
Note the names of the coming child: "And he shall be called Wonderful Counselor, Mighty God, Everlasting Father, Prince of Peace." (Isaiah 9:6b)
Counselor: an intellectual and ethical authority.
God: a religious and moral authority.
Father: a familial and relational authority.
Prince: a political and social authority.
"Of the increase of his government and of peace there will be no end, on the throne of David and over his kingdom, to establish it and to uphold it with justice and with righteousness from this time forth and forevermore." (Isaiah 9:7, ESV)
Jesus's coming is terrifying for those who are infatuated with their own rights.
But Jesus's coming is hope-filled for those who recognize God's authority over every aspect of life.
"For the LORD is our judge (judicial authority); the LORD is our lawgiver (legislative authority); the LORD is our king (executive authority); he will save us." (Isaiah 33:22, ESV)
When Jesus comes, we are safe. When Jesus comes, we are free. When Jesus comes, we know everything we need to know. When Jesus comes, the darkness flees. When Jesus comes, He's in charge.
Every time we do what Jesus says (in God's Word, the Bible), we are welcoming the light and pushing back the darkness.
Hope isn't a feeling. It's a lifestyle. One that says, "I want light. I want Jesus."
And all his authority over me.
---
Know someone who would be encouraged by this? Please share!
---
---
Sign up to have my free weekly devotions
delivered to your inbox.
---