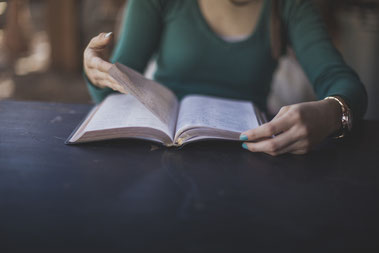 1. God created people to be in a relationship with Him.
In order to know what we were made for, we need to go way back in time.  God created the world.  He made galaxies, and pineapples, and anteaters and people.  The first people knew God personally.  They talked with Him and loved Him, and He talked with them and loved them.  The world was perfect, and there was no suffering or evil.  But something went wrong.  The people decided to make a 180° turn away from God.  They disobeyed Him, and all of a sudden things were no longer the way they were supposed to be.  
What were we made for?  If this story is true, then we were meant to be like those first people—in a close, personal relationship with God.  We were meant to talk with Him openly, to obey Him perfectly, to hear Him talk to us, and to really know Him.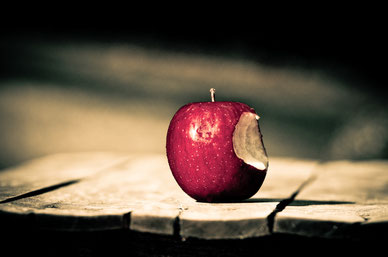 2. People's disobedience broke off all relationship with God.
We are meant to be in a relationship with God, but we don't meet His standards.  In Luke 10:27 we get a summary of God's standard.  It says, "Love the Lord your God with all your heart and with all your soul and will all your strength and with all your mind."  Can you honestly say that you do that?  Do you love God with everything you do, with everything you think, with everything you feel, with everything you are?  I know I don't do that.  Oh, and then the verse goes on and says, "and 'Love your neighbor as yourself.'"  As myself? 
The truth is, I don't meet God's standard for being in a relationship with Him.  I don't love God with everything in me.  I don't love my neighbor as myself.  I can't no matter how much I try.  I can come to God and say, "Well, I did this nice thing and that nice thing, and I'm really a pretty good person.  I've never done anything really bad like kill someone or rob a bank or anything."  But the truth is, I don't think there is one single day in my entire life when I have really loved God will all my heart, soul, strength, and mind.  I've done nice things for people, but there's not one single day in when I have really loved everyone around me as much as I love myself.  Why do we think we can convince God we've lived a good life when we can't even show Him one good day according to His standard? Romans 3:23 says, "For all have sinned and fall short of the glory of God."
So what do we do?  Just say we're sorry and hope for the best? God is a good judge. He's not just going to overlook everything wrong we've ever done. Romans 6:23 says, "The wages of sin is death."
Is there any hope for us?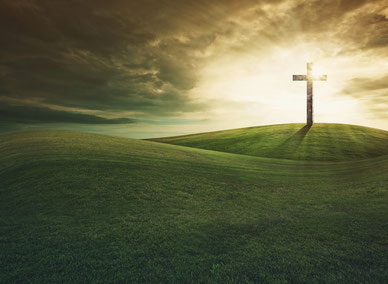 3. Only Christ's life, death, and resurrection can restore the relationship with God.
There's nothing good in us by God's standard, so we can't do anything to get back in that relationship with God.  Our only hope is if God Himself does something.    He can't just look over our wrong doing since He's perfect.  But He could find someone else to pay the price for us.  Someone else could die in our place.  There's only one catch.  See, that person would have to be perfect, because otherwise, they'd deserve death themselves.  If all people fall short of God's standard, then we're all condemned to death, so none of us can die for the others.
So here's what God did.  He Himself became a man.  His name was Jesus.  Philippians 2:7 says, "[Jesus] made Himself nothing, taking the very nature of a servant, being made in human likeness."    Hebrews 2:15 says, "[He] was tempted in every way, just as we are, yet was without sin."  Jesus lived a perfect life, so He didn't have to die for His own wrongdoing.  But He died for ours.   Hebrews 2:9 says, "He suffered death so that by the grace of God, He might taste death for everyone."  He was beaten, laughed at, and nailed to a cross (that was how they executed people at the time when He lived).  He was completely innocent, but He paid for our sins, and three days later He rose from the dead and defeated death.  Why?  Romans 5:8 says, "For God shows His love for us, in that while we were still sinners Christ died for us."  He died because God loves us.  He knows we don't meet His standards, but He wants us in relationship with Him.  Colossians 2:21-22 says, "Once you were alienated (separated) from God and were enemies in your minds because of your evil behavior.  But now God has reconciled you (brought you back into relationship) by Christ's physical body through death, to present you holy (or perfect) in His sight, without blemish (without wrongdoing) and free from accusation."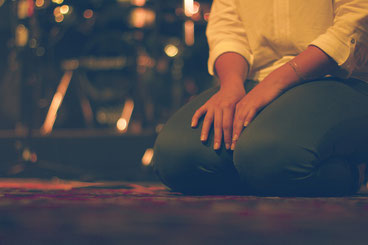 4. Anyone who repents and has faith in Christ can be in a relationship with God.
You were meant for a relationship with God.  You can be brought into that relationship because of what Jesus did.  To have that relationship, the Bible says in Acts 20:21 that you need to "turn to God in repentance and have faith in our Lord Jesus."  Turning to God in repentance means you do a 180° turn away from all the things you've done wrong and toward God.  You don't get your life all "cleaned up," because you can't. But you do confess that you've done things wrong and that you deserve death, and you choose to fight against all the things you used to do wrong. You give your life to God, choosing to follow His standard.   Have faith in the Lord Jesus means you say, "I can't make this turn on my own.  I believe that Jesus paid for my sins and I trust Him to help me live this new life following God."  When you do those two things, God completely forgives you for everything you've done wrong and He welcomes you into relationship with Him.
If you are new to this relationship, find a church near you where the people believe that the Bible is absolutely true and where the pastor preaches from the Bible. Talk to the people there about your new relationship with Jesus, and ask them to help you as you get to know Jesus better.
I'd love to hear about your new relationship with God, too. You can contact me here.