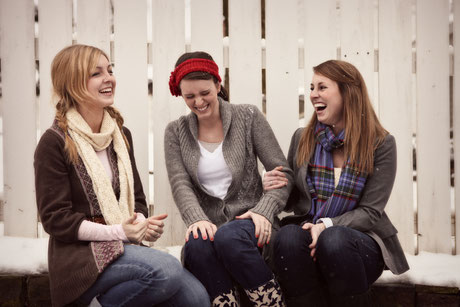 I usually write these devotions at my very cluttered desk, interrupted periodically by arguments about who touched whose Legos. Today, I'm sitting in a coffee shop, enjoying a few moments of peace and appreciating my husband who gives me a day off when he can.
As I sit here, I can smell something baking. It's sweet, with a hint of fruit. I can't discern exactly what it is, but the aroma is tantalizing, and all of sudden I want to taste it.
Sweet fragrances have a way of captivating us. I think that's why Paul says, "Walk in the way of love, just as Christ loved us and gave himself up for us as a fragrant offering and sacrifice to God." (Ephesians 5:2, ESV)
Christ's sacrifice is a tantalizing aroma. Our lives in his service are the same. If what we have is sweet, others want it, too.
Paul tells us in this passage to avoid all kinds of things: sexual immorality, greed, coarse joking, drunkenness, etc. He tells us to "have nothing to do with the fruitless deeds of darkness, but rather expose them." (Ephesians 5:11, ESV)
And yet, the idea here is not that we would shout and rage and argue until those who live in darkness finally agree with us. The alternative to deeds of darkness is this:
"Instead, be filled with the Spirit, speaking to one another with psalms, hymns, and songs from the Spirit. Sing and make music from your heart to the Lord, always giving thanks to God the Father for everything, in the name of the Lord Jesus Christ." (Ephesians 5:19-20, ESV)
That's a sweet fragrance.
I'm in favor of political activism and bold expressions of truth. I'm in favor of shaping culture through art and literature. But I think our greatest weapon in the war against darkness is joy.
Do you want our culture to have a biblical view of marriage? Delight in your own marriage or find joy in your celibacy. Want our culture to value unborn children? Welcome kids into your family, and enjoy them. Tired of people criticizing the church? Join a church and sing its praises.
I'm not talking about an artificial joy where we pretend like Christians don't have any problems. I'm talking about the real joy that comes from the Spirit. Paul just told us how to get it:
Ask God to fill you with His Spirit (this can only happen if you have a real relationship with Jesus). 
Sing. In your heart and out loud. To other people and to the Lord.
Give thanks to God. How many reasons can you find to be thankful for your husband? For your singleness? For the marriage you had? For each of your children? For other children in your life? For your church?
Even if it's a stretch, can you think of 10 reasons? 20? 100? If you really want the joy that transforms culture, you won't just answer with a hypothetical number. You'll actually make a list.
And your life will become a sweet fragrance to the world.
---
How have you seen God increase your joy? Leave a comment below! 
Know someone who would be encouraged by this? Please share!
---
---
Sign up to have my free weekly devotions
delivered to your inbox.
---